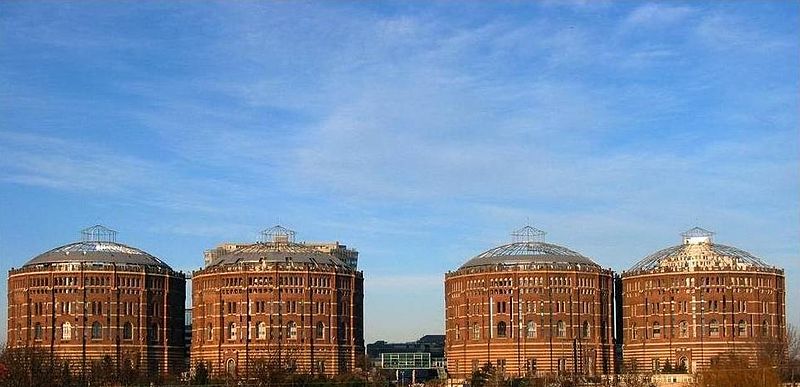 Last weekend I was in Vienna with fifteen young musicians from the Holyhead School Band.We were guests of the Johann Sebastian Bach Pop Academy and our students worked and performed with students from the academy. The pop Academy is based in Gasometer which is the location of four massive old gas tanks that used to store the city's gas supply. The buildings have been transformed and now are the home for shops, apartments, music venues, restaurants, the pop academy, jazz conservatoire and a massive musical instrument store.  It's a really cool place to be with a great buzz about it.
 We first made contact with Raymond Walker, an ex Brummie musican, now working and living in Austria. Raymond runs his own company in Austria called Drum Energy and also teaches at the academy. He suggested it would be possible for us to visit, one thing led to another and in no time the band were getting on a plane to Vienna.
Our hostess Marianne made us feel very welcome and the staff and students of the academy were wonderful people. An unforgettable trip was had by all.
Holyhead School Band have been in the studio recently too so keep an eye out here for their first CD New New York!