2014 is shaping up to be a very exciting year. I am very fortunate to have received support for three very exciting projects.
mac birmingham – with support from Arts Council England and the Feeney Trust I have taken residence as Associate Artist in  mac birmingham . The residency has already hosted a new work for Surge Saxophones and will also see further new commissions for Peacock Angell, a collaboration with Chinese musicians and a major new work for Surge Orchestra. Surge Orchestra is the existing Surge line up with the addition of 8 strings creating a 3-3-2-2 string section. Date is set for 8th November 2014 in the mac main theatre.
China Residency  – supported by PRSF and the British Council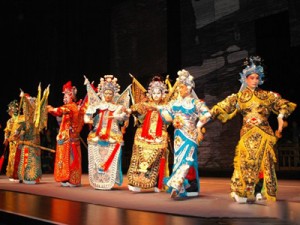 I will be spending 6 weeks in Chongqing, China as a composer in residence. Whilst there I will be living in the Yuzhong district and working with the Chongqing Sichuan Opera Troupe.  On return I will be then developing a piece inspired by the trip for the Chinese music collaboration at mac birmingham.
Arts Council  0f Northern Ireland ACE Award – The ACE awards are an annual award made to twelve Northern Irish Artists to develop a project of their own choosing. I am studying Irish trad music and using the inspiration to compose new music involving jazz and trad music. News of this and all the above projects to follow as it all progresses.