Sid Peacock & Surge
Surge was formed in 2003 with a commission from Paul Murphy of C21vox to mark the launch of Birmingham's St Patrick's Day Celebrations.
We have gone on to perform regularly including gigs for Birmingham Jazz, Cheltenham Festival (as part of the Jerwood Rising Stars), London Jazz Festival, IF festival and BANG festival Northern Ireland.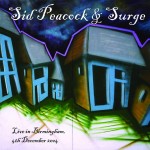 Our first CD "Sid Peacock & Surge – Live in Birmingham 04"
Independent on Sunday **** –  "Conceptually bracing and sonically satisfying."
Martin Longley – Birmingham Post – "A remarkably fine-tuned and confident performance."
Number One in Jazzwise Magazine Office Vibe Chart August 05
Surge is now a 16 piece Big Band made up of musicians from folk, world, jazz and classi- cal backgrounds. Our music is exciting, uplifting, kaleido- scopic, disorientating, warm, funny and highly emotional modern big band music! 
We have very proudly performed with British Jazz great Django Bates and have had our music featured on BBC Radio 3 programme Jazzon3.  Our latest CD La Fête has been really well received with the track Hallucinogenic Garden being nominated for a British Association of Composers Award.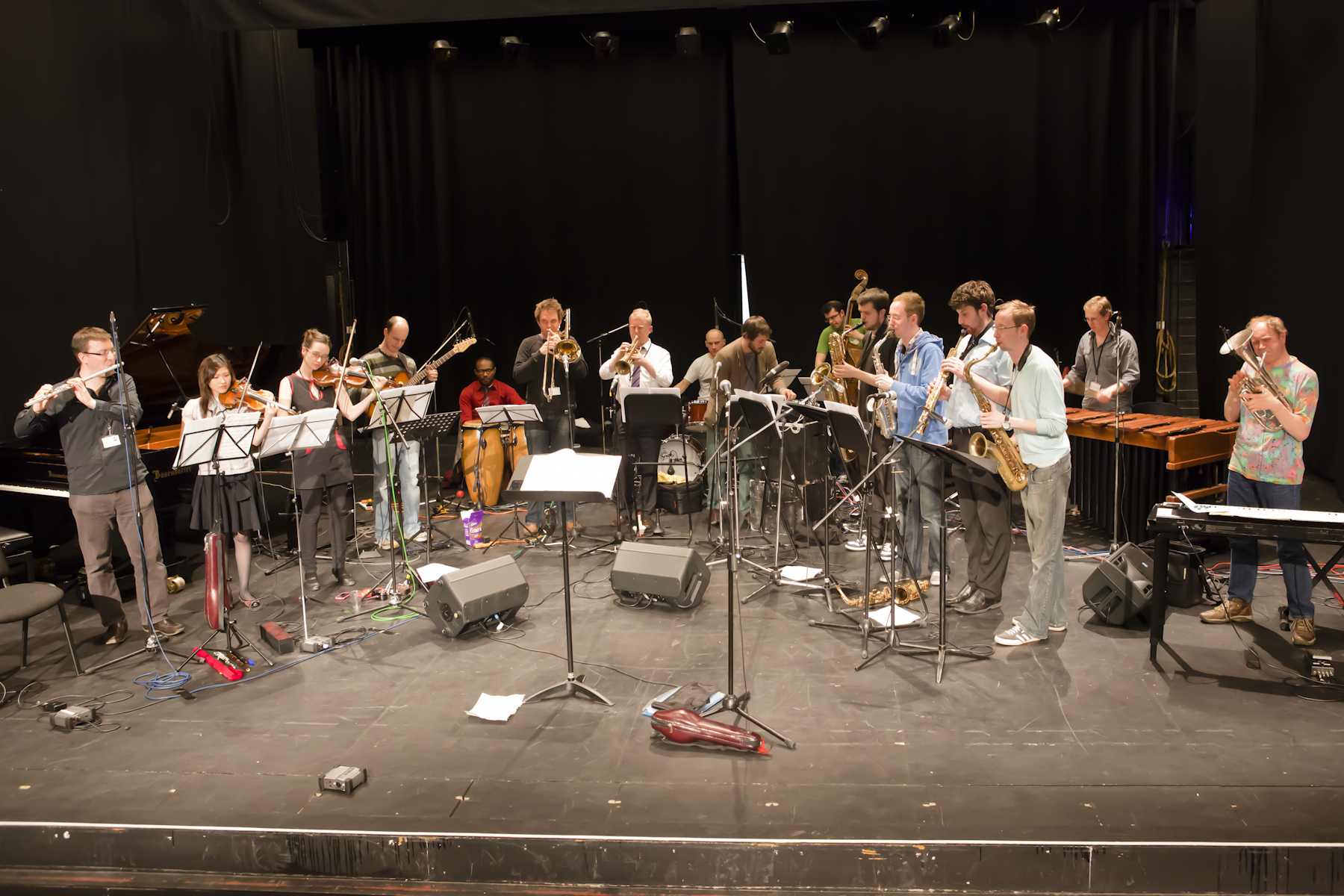 CLICK HERE FOR SURGE PRESS PACK
Surge – "Hallucinogenic Garden"
Surge – "The Left Direction"
Surge – "Kora Tune"
Kiki Chen  – Violin,

Ruth Angell  – Violin & vox,

Max Gittings  – Flutes & whistles,

Lluis Mather  –  Sop sax

,  

Huw Morgan – Alto sax,

Chris Morgan  –  Ten sax,

Nick Rundle  – Bari sax,

Mike Adlington – Trumpet,

Aaron Diaz  – Trumpet & fx,

Rob Anstey  – Trombone,

Simon King  – Guitar,

Alcyona Mick    – Piano,

Jason Huxtable – Marimba,

Ryan Trebilcock – Double bass,

Steve Yimga   – African percussion,

John Randall  – Drums.







"The best new stuff I've heard in an age came from the Birmingham-based Irish composer Sid Peacock, whose young, 16-piece big band played inspiring, wildly creative music of avant-garde bite yet emotional weight. Premiering works written while Peacock was on a recent residency at the Irish Cultural Centre in Paris, the orchestra (two violins, marimba and congas added to reeds and minimal brass), handled the difficult idioms with great skill.

His witty titles – "Bronze Bling" (about the Olympics), "Pixel Rampage", "Hallucinogenic Garden" – are pegs on which to hang intricately tessellated, complex cycles of competing motifs, as well as melodies that are both intellectually satisfying and funkily corporeal. You could mention Steve Reich, but this is actually enjoyable. Give Peacock an award, quick." Phil Johnson – Indpendent on Sunday – Review of gig at Cheltenham Jazz festival 2010