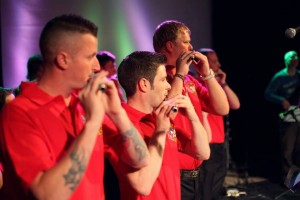 The Fleadh is the biggest Irish music and culture festival in the world and this year it was held in Derry/Londonderry. 2013 was a year of firsts for the Fleadh. The first time it was held in Northern Ireland and also the first time Loyalist marching bands have been involved.
The director of the Fleadh made a perfect and sincere speech along with a presentation to the Londonderry Bands Forum and the mood amongst the audience was excellent. It's not often you see a guy in a Celtic football top give a rousing cheer to a Loyalist band performance, hopefully sights like this will become the norm in the future. It was real honour to be asked by the bands to perform Moving on Music's Beyond The March with them again at the event. Big thanks to the Londonderry Bands Forum for making it happen.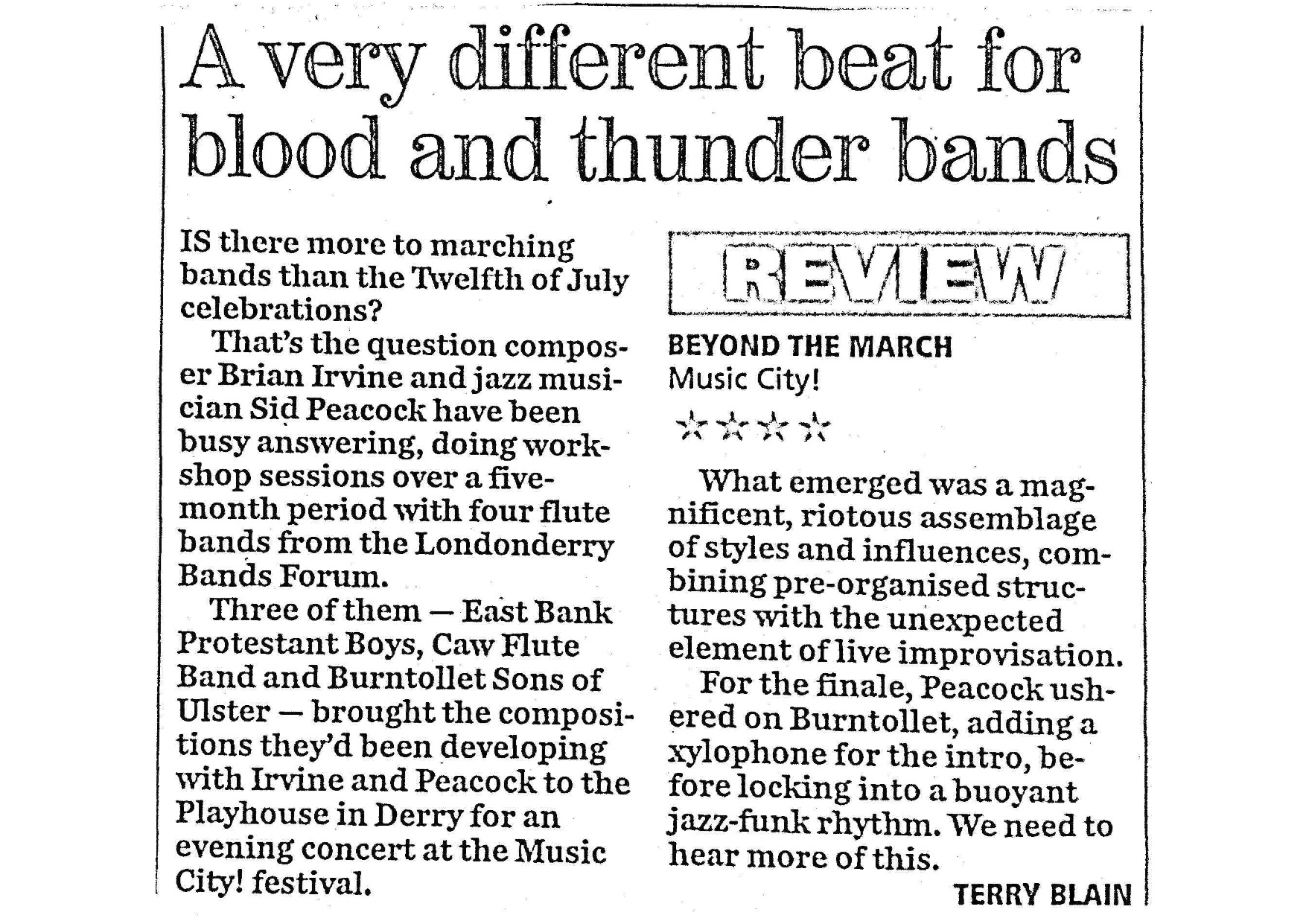 Click here to read a well written article by Terry Blain about Moving on Music's Beyond The March project.