We had a good gig in London last week. The band played a stormer and it felt good to be out again. Really hope we can get down to play a better venue in London soon though. The Barbican had a nice vibe but lots of background noise and difficult acoustics. There is a lot in this music and I'm sure folks would like to hear it well balanced. If you would like to hear Surge in your area please hassle your local venue/promoter etc. Despite being a big band we are not overly expensive and are as Martin Longley said …..decidedly one of the most unusual and individualistic ensembles working in the area … if not the entire UK.
Thanks to Serious @LJF and Tony Dudley Evans for the gig and British Council for hooking me up with cool people the next day. Optimistic for the future.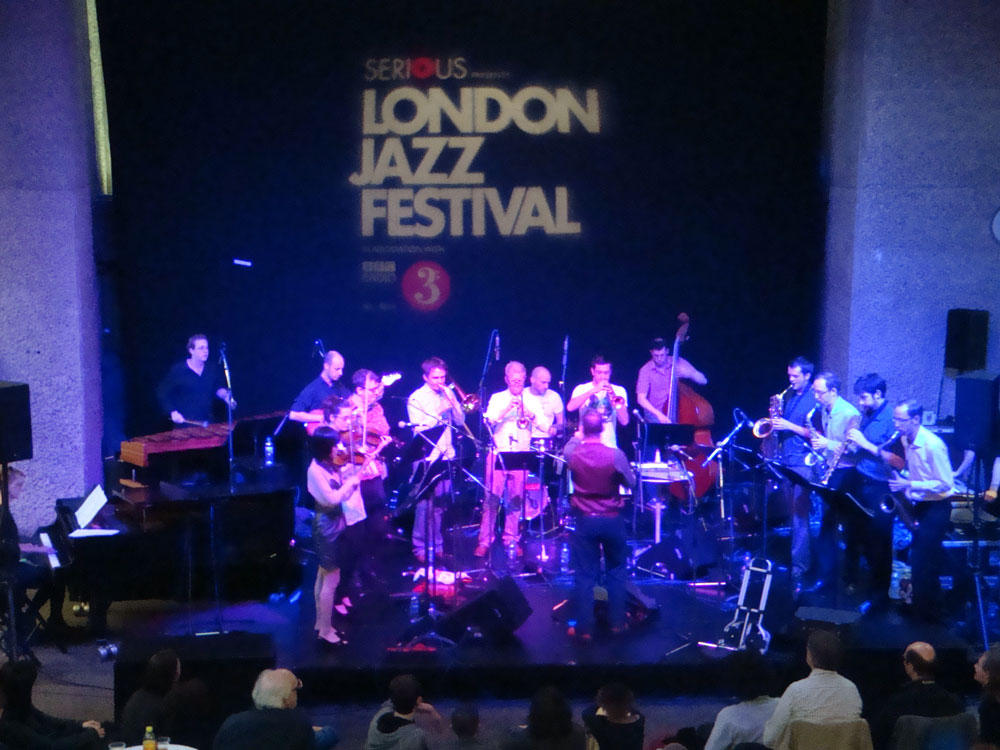 Image snapped by Diana J Hale.