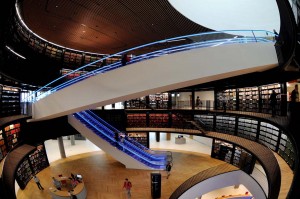 Very excited to be leading a performance of Terry Riley's In C with members of Surge and students from Birmingham Conservatoire for
Legend has it that composer Terry Riley was on a bus in San Francisco when the idea came to him for one of the most important and influential pieces of the 20th century. Riley began composing In C in May of 1964 and the work had its premiere in the November. Due to the impact it had on public consciousness, it is widely credited as the launching pad for the minimalist movement.
It will be performed in the Birmingham Library atrium at 12,30pm on 4th April. Free adm.
More info here.